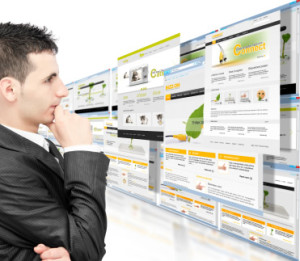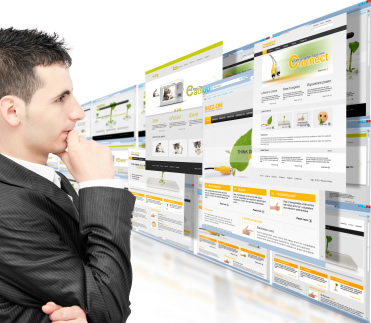 Every business need a good website design to show what they do or showcase their product online. If you lack basic IT knowledge some companies could rip you away. To choose best website Design Company these ideas listed below will help you making decision of choosing best Website Design Company.
Are they Contactable?
Pickup phone and ring the company number if someone answer then it is good start, ask them if someone can provide you with quote and other related information. It does not matter they have published their mobile contact number, their national 1300/1800 number or local landline number either one will work.
Do they have Portfolio?
Check their website for past developed websites. It is not advisable to engage with such a company without taking a look at their portfolio first. This way, you are able to assess the quality of their work before hiring them for your website. It doesn't matter at all if the website designer has experience in your industry, because for them all websites are same. So not necessary to look for a designer who is an expert on designing your particular industry.
Do they have Testimonials?
Surely you don't want to hire a website design company without any references. Check your designer's website for testimonials. Good companies keep the name of testimonial provider with their website addresses.
Work Estimates?
Professional website companies will always ask you first to send project brief. They will tell you right from the beginning, which parts of your project, is doable, how many hours should each module take and a cost estimates. A poor web design company will commit to any type of work without even waiting for you to send project brief.
Do they offer quote match?
Everyone have some budget allocated for promoting business for example having website. You may end up in hiring poor Web Design Company just because of low budget. Try first by asking good reputable company about quote match. You may get good deal with reputable Website Design Company which you initially thought of being expensive.
Time Estimates?
Once you made your mind for getting new website done, you can't wait! it is natural. Although good web design companies have better resource allocation systems and they will give you realistic time frame for work completion. Website will be done in 3 days… website will be in a week does not sound real. Great websites take time to be made and good companies consider all possible solutions available in market using latest technologies.
What are Payment Terms?
Web Designers Standard practice is to collect a deposit for a project prior to starting work. Did your designer asked full money in advance? Be careful there are lot of scams where they get full money in advance and then never answer your emails.
Technologies they use?
WWW is more than 20 years old now and since its beginning there were and are many techniques used to make websites like, basic html, JavaScript, and other programming languages like asp, php. If your website designer giving you solution developed from scratch for example shopping cart, then think twice. There are many ready made third party systems available which if your designer adapt to use will not only save you time but cost also. Websites are like fashion and they do change over course of period. Check the websites you like and treat that as benchmark. Ask your designer that can they deliver same or better than this?
After Development Support?
Finally got your website! If website was done properly then you may hardly need after development support. If you need website support do they provide service? Ask about rates and service level agreement. It is always best to engage the company who developed your website initially for your website maintenance.