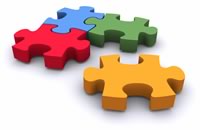 Need someone to look after your website? We provide best website maintenance services in Sydney. We will ensure that your website is always up-to-date and bug free.
Our website maintenance services experts are friendly, courteous, and most importantly, responsive to your web maintenance needs. They will always provide an estimate of the number of hours it should take to do the job and notify you by telephone or email upon completion.
In Website Maintenance Services We Offer
We monitor your web site intermittently and upon your request.
We check for and fix any broken links.
We check for poor or fading images and replace as required.
We will test all e-mail accounts (requires you to confirm receipt).
We will remain in-touch with your server(s) and inform you if any server changes are important to your account.
Update, correct or remove HTML web pages as requested
Update specials
Update photo gallery
Image scanning, optimisation and adding images to web sites
Verify all links – monthly health check for website
Creation of New Pages
Partial design changes to existing design to increase the site performance
Recommendations to customer regarding website appearance, functionality, look and feel to  improve website performance.
Contact us now to discuss you website maintenance requirements for services we offer.